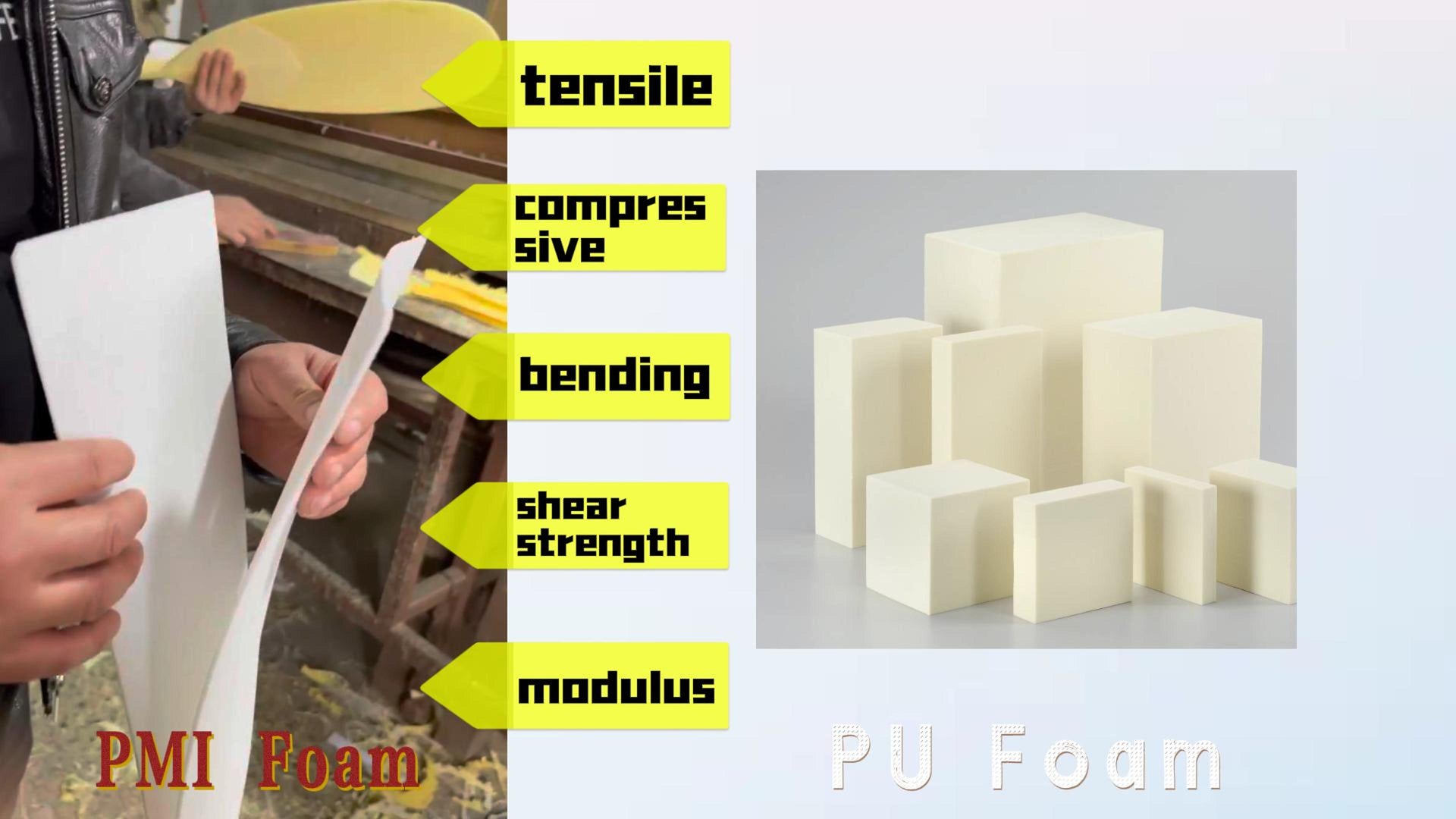 Why does Z&J SPORT use PMI foam core instead PU foam in the paddles?
Many paddlers prefer carbon fiber paddles, which are more lightweight and stronger. But they often overlook blade foam core choices. From Z&J SPORT, you can see, we use PMI foam. What is it? 
PMI is polymethacrylimide. PMI foam cores is one of the strongest core material options. For the same density, it offer the highest overall strengths and stiffnesses. PMI foam core is mainly used in aerospace, automotive industry, sports equipment,high speed trains and so on. 
As an ideal core material to make paddles, This coincides with paddlers' philosophy of lightweight yet sturdy paddles!
However, due to high production costs, some common paddles generally use PU foam core. Science shows that PMI foam has higher specific strength and higher specific modulus. Its tensile, compressive, bending and shear strength and modulus are far superior to PU foams. It can improve strength, improve rigidity and reduce weight. The unique molecular structure gives it good fatigue resistance, especially for composite sandwich structures under dynamic loads. After being used for a long time, PU foam will easily deform, which will increase the possibility of the paddle breaking. This is why we choose PMI foam instead of PU foam!
Paddles with PMI foam core have more advantages. It makes the paddle lighter but stronger, reducing the burden on paddlers. The sturdy structure ensures that the paddle will not bend or deform excessively when paddling, you don't need worry about breaking during use. 
This can also better resist the impact and damage of the external environment. Whether in different waters such as lakes, rivers or oceans, the paddle will be affected by currents, waves, rocks and other factors, ensuring the long-term durability and reliability of the paddle.
The selection of small foam core materials that people tend to overlook can greatly improve the performance of the paddle and the paddler's experience.
Z&J SPORT insists on choosing PMI foam. Although it is an invisible material, the quality is visible!